If the blade on your UltraGlide Flymo lawnmower has become worn down, it will no longer do its job properly and will need to be replaced. In this guide, we run you through this process step by step to help you get your lawnmower up and running again.
Always make sure that your lawnmower is switched off and disconnected before you start carrying out any work.
It's also important to make sure you're wearing protective gloves before you start handling equipment such as lawnmower blades.
Replacing the blade on a Flymo UltraGlide lawnmower step by step
Let's get stuck in with the replacement. To learn how to replace the blade on your UltraGlide Flymo lawnmower, simply watch the video or read the step by step guide below.
Step 1: Find your lawnmower's model and product numbers
First, you'll need to find out the model number and product number of your lawnmower. This is to help you buy the correct replacement blade. You can find these numbers on the rating plate which is located on the side, base back or underneath of the lawnmower.
The model number is a combination of numbers and letters, with each lawnmower having its own unique product number. This number will consist of seven digits, beginning with the number '9', followed by a dash (-) and two or three more digits at the end.
For more help with finding your Flymo lawnmower model and product numbers, take a look at our website. You can then find and get hold of the correct replacement blade on our online shop.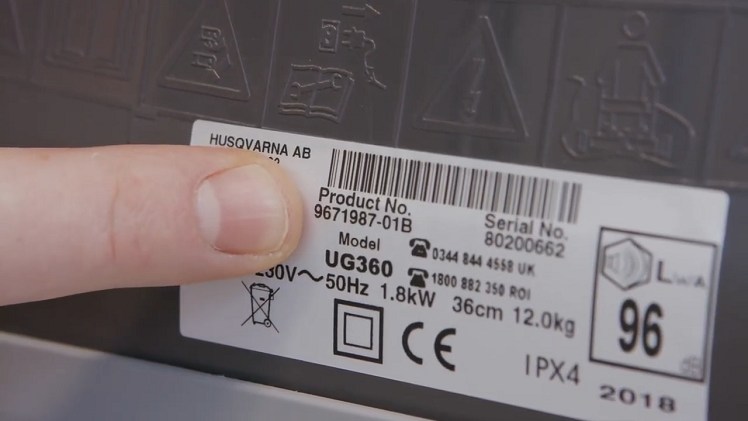 Step 2: Remove the grass box
To begin the replacement, you will want to start by removing the grass box. This should lift right out after pulling up the clear lid.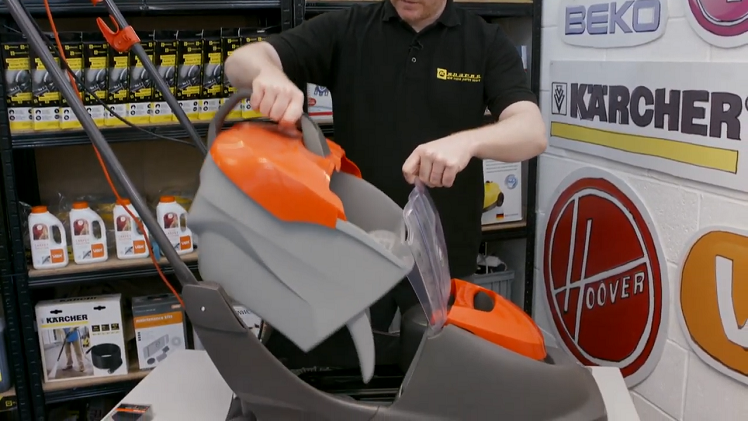 Tip your lawnmower onto its side so you can access the blade. Here, you will either want to be wearing protective gloves or holding a thick towel to protect your hands when you grab hold of the blade.
Holding the blade, use a socket set to unscrew the nut. Once you've done this, you can lift the blade away from the base of the lawnmower.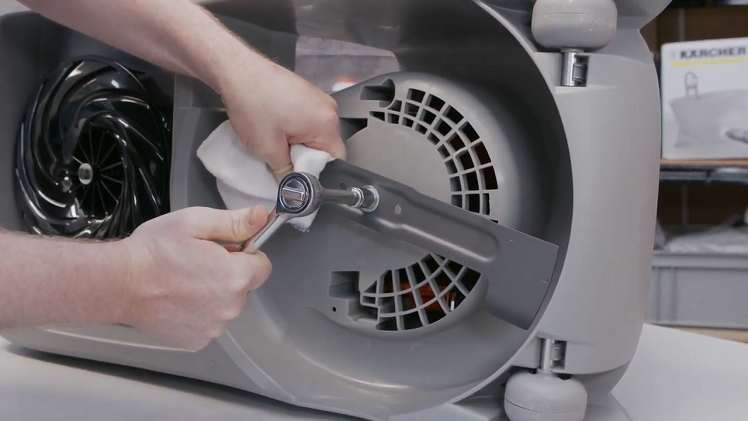 Your new blade should have a marking on it indicating which side should be facing the grass when you fit it. Still using gloves or a thick towel, slot the blade into place and re-screw the nut with a socket set. Make sure the nut is tight and secure to keep the blade from coming off.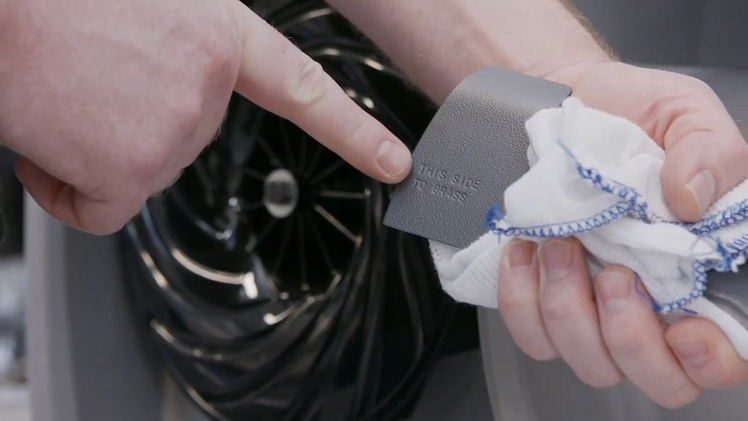 Step 5: Refit the grass box
Turn the lawnmower the right way up. Then, lifting the clear lid, slot the grass box back into place.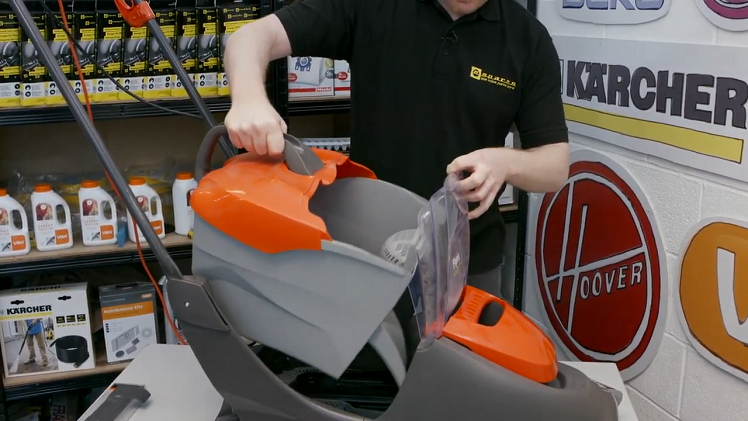 Caring for your lawnmower
Lawnmowers may sometimes need certain parts replaced, but old or damaged parts aren't the only things that can affect your mower's performance. A dirty lawnmower won't run as well as a clean one, so it's important to make sure you regularly clean your mower, especially during times of heavy use such as spring and summer.
If there are any other errors, faults or damage to your lawnmower, head over to our lawnmowers repair help and advice centre for advice and guidance on how to properly and safely repair and care for your appliance. You can also find any other lawnmower spare parts and accessories you might need right here on our website.
While you're here, make sure to join our mailing list below too! By doing so, you will be kept up to date with all things eSpares, as well as receiving exclusive offers and discounts alongside helpful advice on general appliance care and maintenance.