Over 4 million customers served

UK based customer service team

Over 345,000 Reviews!

Rated 4.7/5

15 million parts delivered

UK next working day delivery until 9:00PM
1W E14 T25 LED Fridge Bulb - Warm White

Stock Number:

ES188592

Genuine spare part for select models of Whirlpool, Hotpoint, Indesit and Ikea fridge freezers

Manufactured by Wpro

(This part fits select models)
Will this part fit my Appliance?
Enter your model number and select from the below list
Need help finding your appliance model number? Here's how
Check this part fits your appliance
2. Enter your model number
1W Small Edison Screw T25 LED Fridge Bulb - Warm White


Life can be frustrating without light inside your fridge. Well, eSpares may have just what you need. You can replace your faulty bulb with this replacement from Whirlpool.
We have this replacement lamp that could soon be yours, to solve your problem - and get you back to having some light in your appliance. You will soon be back to being able to easily view your food items in the fridge or freezer again.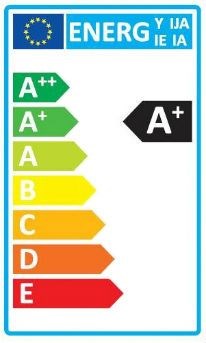 Specification:
Wattage: 1W
Cap Fitting: E14/SES
Type: T25 LED
Lumens: 70lm
On/Off Cycles: 8000
Long Life: 1000 Hours
Energy Class A+
Voltage: 230v
Genuine spare part for select models of Whirlpool, Hotpoint, Indesit and Ikea fridge freezers.
Please check the model fit list to ensure compatibility with your appliance.
I'm looking for an LED replacement for fridge lamp but the descriptions are wrong. It's the true wattage we energy freaks are interested in. All your LED fridge lamps should at least have LED in the title so we can search them. Luckily a reviewer has stated that this one is 1W (Thank you!) but the product description lacks the word LED and gives the power rating as 25W! That is just the "Equivalent" power of a conventional lamp. The information is also crucial, because a faulty switch can result in the lamp staying on - a conventional 25W lamp can heat the fridge - and you won't know until it's too late. It happened to me: a small crack in the plastic liner of the fridge meant the switch wasn't de-activated when the door was shut, and it got quite warm in there and would not stop running! SO, there are FOUR potential advantages to changing to an LED lamp in your fridge: 1) Save a small amount of energy (in the brief time the fridge door is open) 2) Very long life of bulb (unless you are unlucky and get a dodgy one - it happens) 3) Runs cooler: in the event of switch malfunction, saves your provisions from heating up 4) In addition to 3, if a conventional bulb stays on and heats up the fridge, the fridge compressor tries to compensate by running all the time, consuming typically 100W! It won't happen with an LED. Perhaps you can run a feature on this basis - and sell a lot more LED lamps!!!
Dean at eSpares says...

Thank you for your comments our website has now been changed.
Answer this question
Chris at eSpares says...

In order for us to answer your question or source the exact part you require please provide us with the following information: Appliance make, model and serial number of your appliance. For further help visit the "Finding Model Numbers" page on our website here: http://www.espares.co.uk/findingmodelnumbers. Alternatively please copy and paste this link into your web browser.
Answer this question