If your Dyson handheld stick vacuum is losing suction power and not picking up dust, it could be due to a damaged bin. This article will show you how to replace a cracked or damaged bin to get your Dyson back up and running again.
Before you begin, make sure your Dyson vacuum cleaner is switched off and fully disconnected from the mains.
How to Replace the Bin on a Dyson handheld stick vacuum step by step
Now, let's get started. You can find a new dust bin to fit your vacuum model right here on our site. To fit your replacement Dyson vacuum bin, simply follow the how-to video or the step by step guide below.
Remove the vacuum cleaner wand by pressing down on the button that attaches the vacuum to the wand and gently pull it away.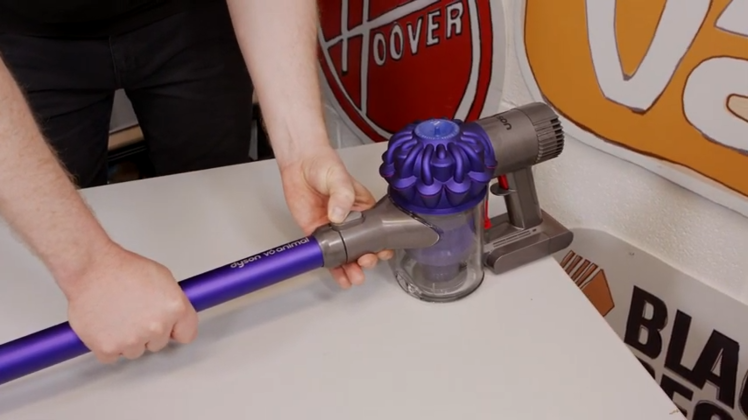 To remove the bin, push down on the red catch which releases the flap at the bottom then press it down again to release the bin itself.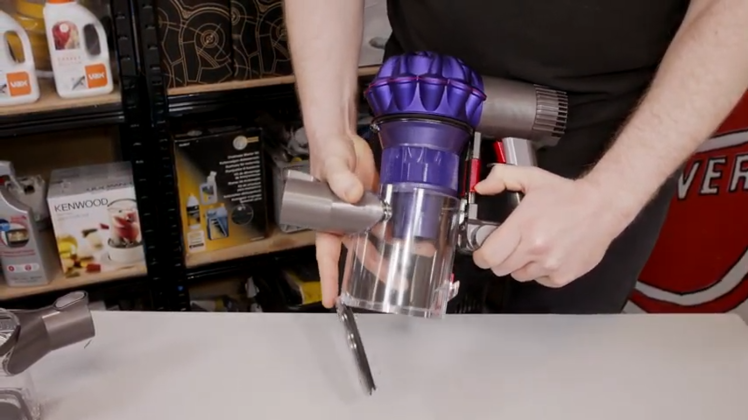 To fit your new bin correctly, make sure that the catch at the front fits under the front lip of the bin. It should then click into place.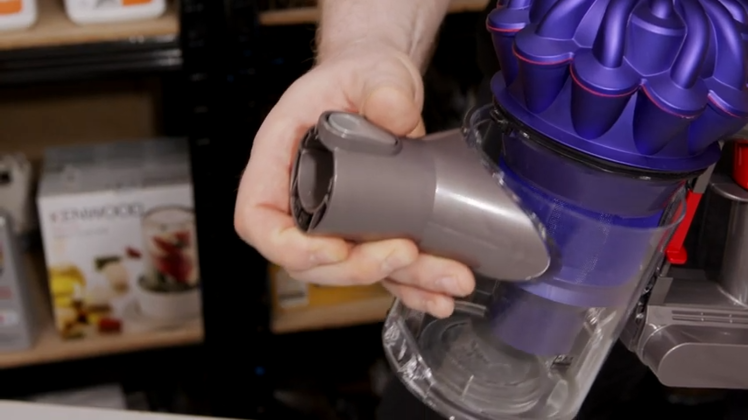 Then, simply refit the wand by clicking it into place.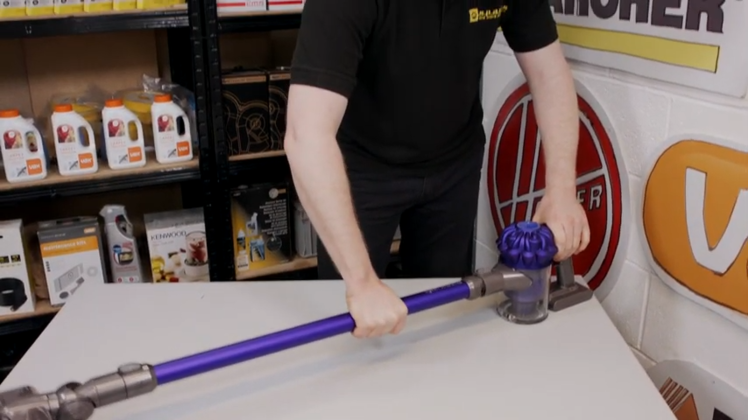 And there you have it - how to replace the bin on a Dyson handheld stick vacuum in four simple steps. We hope this has helped you get your vacuum cleaner back up and running again.
Keeping your vacuum bin clean
Now that you've fitted your new vacuum bin, cleaning it regularly will help to keep your Dyson handheld vacuum cleaner running well, smelling fresh and help prevent it from developing a fault.
As the bin is where dirt and dust is collected, it is of course going to get dirty and clogged itself over time. Be sure to regularly empty your bin and clean it as necessary. To clean, all you need to do is wipe it with a damp cloth. Do not use detergents, polishes or air fresheners on your vacuum bin or place it in the dishwasher as this can cause damage. Ensure the bin is completely dry before refitting it to your vacuum.
If you're in need of any additional vacuum cleaner spare parts or accessories, you can find them on the Vacuum Cleaner Spares section of our online shop.
Remember, if you're having any other issues with your vacuum cleaner, we could have just the answers you're looking for! Simply head on over to our Vacuum Cleaners Repair Help & Advice Centre to see our wide range of articles on vacuum cleaner fixes, care and maintenance.
You can view our full range of replacement Dyson parts here.
While you're here, don't forget to also sign up to our mailing list below to receive exclusive offers and discounts on household appliance spare parts and accessories, as well as tips and advice on fixing and maintaining.