If the freezer door seal in your AEG fridge freezer is torn or damaged, cold air will escape and the door itself may not even close properly. When this happens, your appliance will need to work harder and use more energy to stay cool, making it less efficient. Fortunately, the door seal can be replaced at home fairly easily, as long as you know which steps to take. Read on for our guide on how to replace a freezer door seal on an AEG fridge freezer so you can get your appliance back in working order.
While we're carrying out this replacement on an AEG appliance, the process should generally be similar for most makes and models of fridge freezers.
Finding your model number
Before beginning the replacement, you will need to find your fridge freezer's model number as this will help you buy the correct replacement gasket for your particular appliance. The model number should be displayed on a sticker or data plate, usually on a wall inside the fridge or behind the vegetable drawer. The number may be a combination of letters and numbers and could also include characters such as a dash (-) or a slash (/).
How to replace a freezer door seal on an AEG fridge freezer
Let's get stuck in! To learn how to fit a new door seal on an AEG fridge freezer, either watch our video or follow the step-by-step guide below.
Remember, safety first! Always make sure you switch off and unplug your appliance before carrying out any work.
Step 1: Remove the faulty seal
To replace the door seal, you'll first need to remove the old one. Sometimes door seals can simply be pulled away from the freezer door, but on this particular model, the seal is sealed to the door and will need to be cut away with a Stanley knife. Cut along the top first, then the sides and finally the bottom edge before discarding the old seal.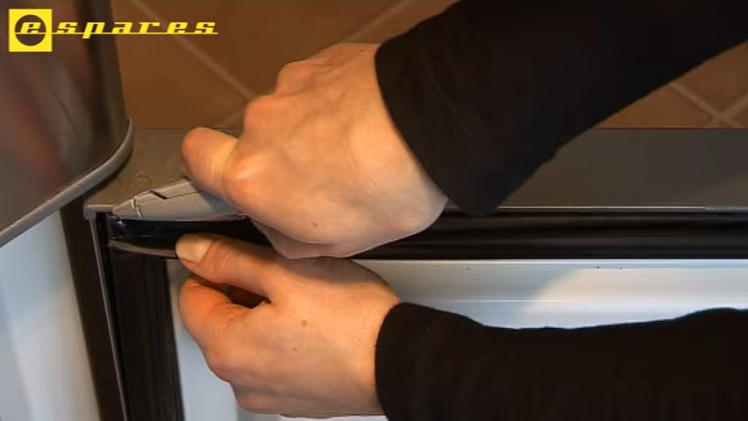 In this case, the new seal fits differently than the old one. So you will first need to fit the flange around the door seal...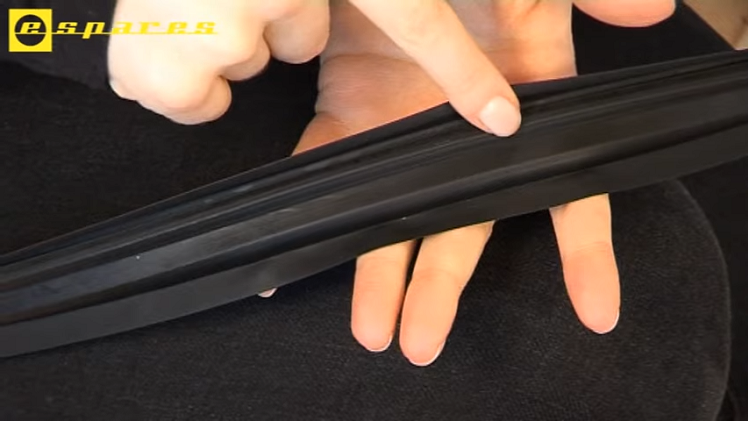 Into the groove that goes all the way around the freezer door.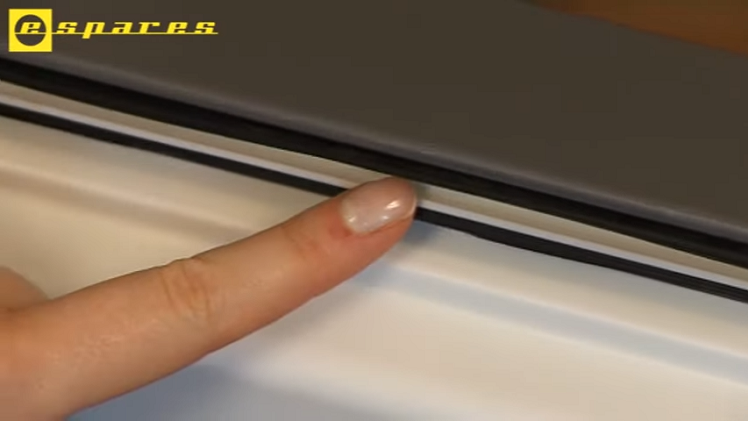 Starting at one top corner, press the seal firmly into place all the way along the top until you reach the other corner. Once the top of the seal is firmly fitted, simply repeat this process at the sides and bottom of the freezer door.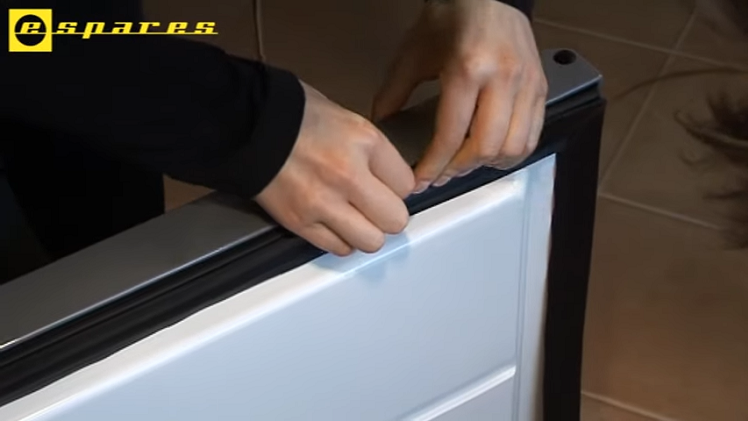 And it's as simple as that! Now that you've replaced the freezer door seal on your AEG fridge freezer, your appliance should be working efficiently once again. Don't forget you can browse our online shop for any other fridge freezer spares and accessories you might need for your appliance.
To make sure you keep your fridge freezer working in an efficient and cost-effective manner, check out our guide on energy-saving tips for your fridge freezer. We'll have your appliance working optimally and your energy bills lowered in no time!
Before you go, don't forget to also subscribe to our YouTube channel for more video repair guides, appliance maintenance advice, product demos and more.