Understanding how your lawnmower works can be the first step to diagnosing a problem should it occur. Remember that eSpares stocks a huge selection of lawnmower spare parts and accessories.
The Four-Stroke Engine Cycle: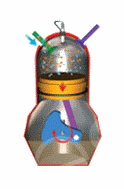 Intake Stroke:
Inside the cylinder of a petrol engine, the cycle begins with the piston moving down and drawing a mixture of air and fuel into the combustion chamber through the intake valve. This is called either the intake stroke or induction stroke.
Compression Stroke:
The piston then begins to move upwards, the intake valve closes and the air/fuel mixture is compressed. This stage is called the compression stroke.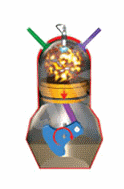 Combustion Stroke:
When the piston is nearly at the top of its travel, the combustion stroke or power stroke starts. The spark plug fires and ignites the air/fuel mixture, which expands and forces the piston down at high speed.
Exhaust Stroke:
The last stage is the exhaust stroke. Here the momentum of the engine forces the piston back up and the exhaust valve opens allowing the spent fuel gases to escape.