Safety First! Please make sure your appliance is switched off before beginning any maintenance work.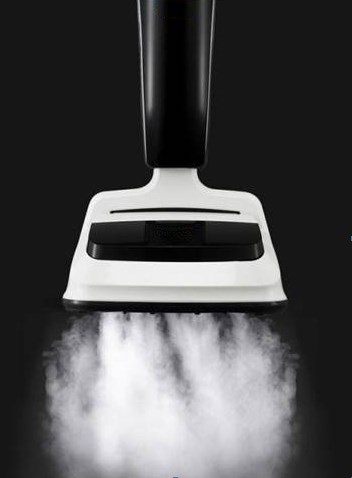 Q: 'My vacuum cleaner has lost suction power. The motor is working fine; it just won't pick up any dust or debris from the carpet.' – John from Chatham
A: We hear this a lot. It seems a sudden loss of suction is befalling many of your vacuum cleaners, and that's no good if you want to maintain your carpets and keep dust levels in your home low.
Instead of running out to purchase a new cleaner, here are 4 simple steps to restore your vacuum to full working order.
Step 1: Change the dust bag or empty the dust container
It may sound annoyingly obvious, but the first thing you should do is to change your dust bag or empty the dustbin. A bag that is even a third full can reduce the efficiency of your vacuum - the motor has to work harder to push air through the build-up of dust in the bag or bin.
If you need more vacuum bags, eSpares has got them, we've even got a universal vacuum bag if the bags for your machine are no longer being manufactured.
Step 2: Follow the airflow path and check for blockages
You may have accidently vacuumed something that's caught in your cleaner and is now blocking suction. Take your vacuum apart and remove excess dust build-up or small objects that are lodged internally. Pay special attention to the cleaner head - in particular, the brush roll, hoses and tubes, and the hose connection point on the body.
If you've found a blockage in the hose, dislodge it by straightening a wire coat hanger and popping a cork on the end. This high-tech cleaning tool will impress your mates when they next borrow your tool box.
Step 3: Check your vacuum filters
If dirt and debris are clogging up your vacuum cleaner filters, the decrease in airflow may impact your suction. Vacuums generally have 2 filters, a pre motor filter to protect the motor from dust, and a post motor filter to prevent dust particles being kicked back into the air.
Change or clean your filters as recommended by the vacuum's manufacturer. Check the brush roll too – some models have filters right at the dust's entry point. If your filter has never been changed or looks particularly worn out, replace it.
Not sure where to look for your filters or how to change them? See the vacuum section of our advice centre for 'how-to' videos for Bissell, Bosch, Dyson, Electrolux, Numatic, Sebo and Vax vacuum cleaners.
Step 4: Check for tears and cracks on your vacuum
If your vacuum still doesn't have proper suction, part of your vacuum may be damaged. The likely culprit here is the hose, which over time can become brittle and crack.
To test if you need to replace the hose, first remove it from the body of the machine and turn your vacuum on. Holding your hand to where the hose is normally attached, gauge the suction. Is it stronger than when you're running the same test with your hand at the end of the attached hose? If it is, there's likely a hole somewhere along the hose, and it will need to be replaced.
Remember that cracked cleaning tools can also impact your suction, so test these too. Replace any broken parts with the genuine vacuum cleaner spare parts.