Find Energy Saving Bulbs confusing?
Don't understand what a Lumen is?
With the eSspare's Energy Saving Bulb Comparison chart below you can Identify the brightness of different types of bulb to help you choose the correct one for the different rooms in your home and save money.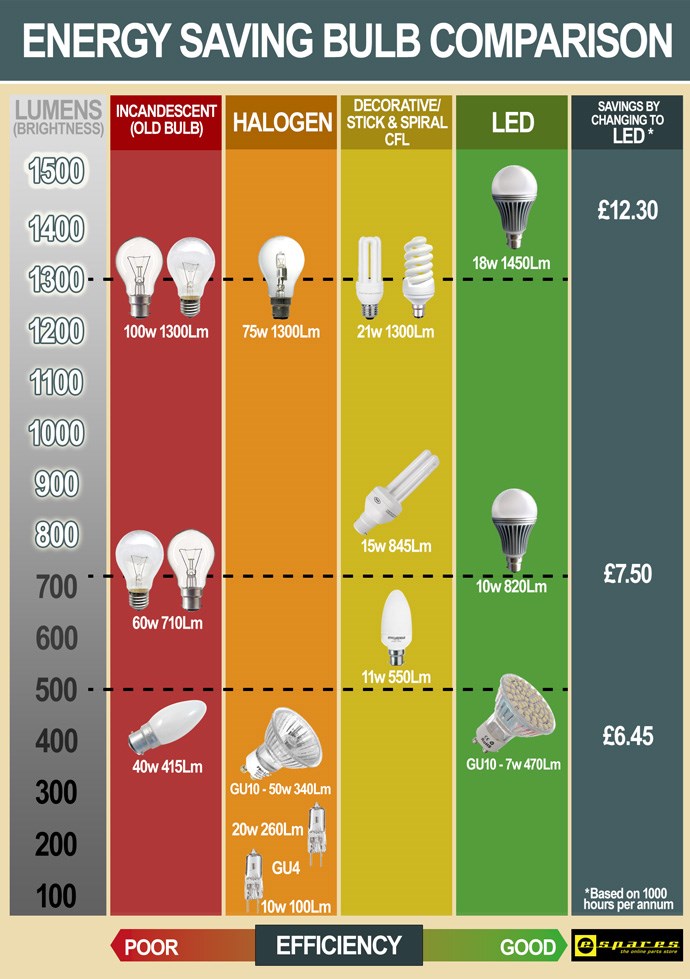 To download this chart click here.