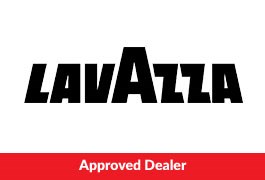 Lavazza
Ensure you enjoy the aromas and taste of Lavazza coffee, we have a range of Lavazza accessories, including the descaler & cleaning products – helping you keep your coffee machine clean, fresh and working.
Lavazza Coffee Capsules & Beans
Lavazza Coffee Maker Appliances
Lavazza coffee is the perfect pick-me-up for any coffee lover. From medium roast, mild and light bodied Delicati Soavementre which offers floral notes to the dark roast, to full bodied Le Selezioni Divinamente which offers a hint of chocolate, the range of Lavazza coffee capsules has something for everyone.
Can't find what you're looking for?

We're here to help...