If you have damaged the control knob on your oven, or maybe the markings have become unclear over the duration of time, eSpares can soon help you get back in control of your cooking again!
If you are unsure where to start, there's no need to panic. We'll talk you through how to successfully replace the control knob without damaging your oven.
This video shows an example on how to remove or replace the part on a typical machine, some models may be different but the procedure should be similar on most cookers.
Step 1 - Safety Advice (Turn Off Your Cooker)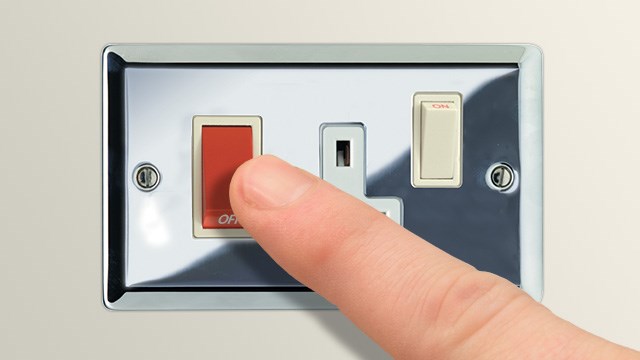 Safety First! Please make sure that you have switched your appliance off at the mains before starting your repair.
Step 2 - Pull Control Knob Off & Fit New Control Knob
On most cookers simply pull the old knob away from your control panel (you can use a blunt object to help you lever it off if it is refusing to budge).
Simply get your new control knob, make sure it is locating on the flat of the control shaft and then push it on.
Congratulations - you have now successfully been able to replace the control knob on your oven!
You can now get back to creating your restaurant style meals again, in the knowledge that you have fixed the control knob all by yourself (with a little help from eSpares of course!)
Fancy Giving Your Oven A Clean Now?
If you are now in a super productive mood and you have come to realise how dirty your oven actually is,
you can use a non-caustic oven cleaner to spruce it up
Need To Locate The Correct Control Knob For Your Oven?
As well as being one of the easiest DIY jobs out there, fixing your oven control knob yourself can save you a lot of money compared to booking a repair or buying a new cooker.
Here at eSpares, we have a wide-range of replacement oven control knobs for you to select from - so you can soon be on your way to repairing it yourself.
Now you can add oven control knob replacement to your DIY accomplishment list. Congratulations!
If you need any other help for your appliances you can find more videos from Mat and the team at eSpares, who are always on hand with appliance repair advice in your time of need.