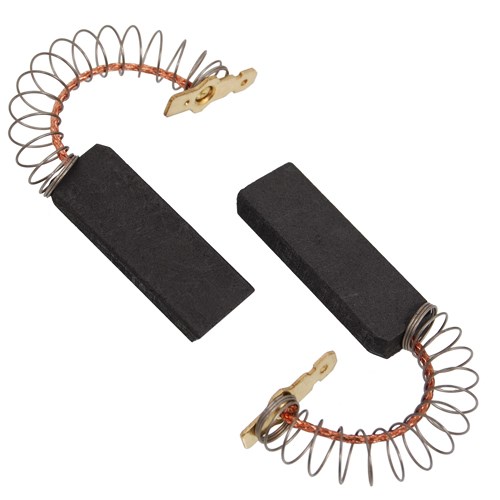 Carbon brushes seem to be all over the place, that's because these brushes are in the motors of many home and garden appliances, across all makes and models. Our guide will help you work out what a carbon brush is, when it needs replacing, and how to get started on fixing it yourself.
What is an Appliance Carbon Brush?
Carbon brushes are responsible for conducting electrical current between moving parts and stationary wiring. You'll often find them located near the rotating shaft of motors in household appliances.
Over time, the abrasion caused by the moving parts will mean that the brushes will need to be replaced.
How Do I Know if a Carbon Brush Needs to be Replaced?
Generally speaking, it's time to replace the brush if the motor isn't running on full steam or is not running at all.
It's normal for small sparks to appear when the brushes rub against the motor's armature, but excessive sparking could mean you need new brushes.
There are other faults that can result in poor motor performance, but as a first port of call, replacing the carbon brushes is an inexpensive fix to try.
Tips for Replacing a Carbon Brush:
Get the correct carbon brush for your appliance by finding its model number. If in doubt, use the eSpares guide to finding your model number.
Any appliance you work on should be completely isolated from the electrical current. Unplug it, and if it's been hardwired to the socket, remove the fuse.
Take 10 minutes to make yourself a cup of tea while the machine drains of residual energy. Make sure that the machine is completely drained of electrical current prior to starting work.
Ensure that the lug has been released properly so that the whole brush and holder slides out. You'll know that it's ready to use when you press the brush in and it springs straight back out.
This is a general guide only. If you have any doubts about fitting home appliance spares, please contact a qualified service person. Let them know that you can supply any spares, you just need help fitting them.