View All Washing Machine Spare Parts Now »

Safety First, disconnect your washing machine from the power supply and turn off water supply before performing this procedure.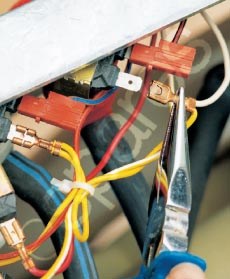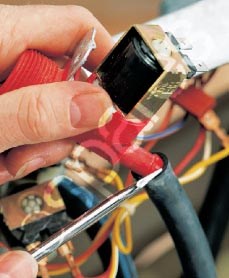 Unplug the machine, turn off the water supply and disconnect the inlet hoses.
Next, remove the top panel to gain access to the valves.
Disconnect the electrical connections to a valve by gripping the terminals, not the wires, with a pair of long-nosed pliers. Then ease them apart.
Remove the screws securing the valve to the back of the machine. Don't try to pull the hose to the detergent tray off the valve outlet - a ridge on the end of the outlet resists force. Instead, use a flat-bladed screwdriver to lever the hose off.
Fit the new valve in the reverse order.