If the spool cover on your Flymo trimmer is broken, it will keep falling off and need to be replaced. Worry not - our guide below will run you through replacing your Flymo trimmer spool cover in no time.
Make sure your trimmer is fully disconnected from the mains before carrying out any work.
Repacing the spool cover on your Flymo trimmer step by step
Let's dive right in. Simply watch the video or follow the step by step guide below to learn how to replace your Flymo trimmer's spool cover.
Step 1: Find your trimmer's model and product numbers
To make sure you purchase the correct spool cover for your Flymo trimmer, you will first need to find out your trimmer's model and product numbers. You can find these on the rating plate which is located on the side, base or back of the trimmer.
The model number is a combination of letters and numbers and each trimmer will have its own unique product number. This number will consist of 7 digits, begin with the number '9' and contain characters such as a dash (-) or a slash (/) as shown on the image below. For more help to locate your Flymo trimmer model and product numbers, take a look at our website.
Once you have located this, you can then look on our online shop for the correct part.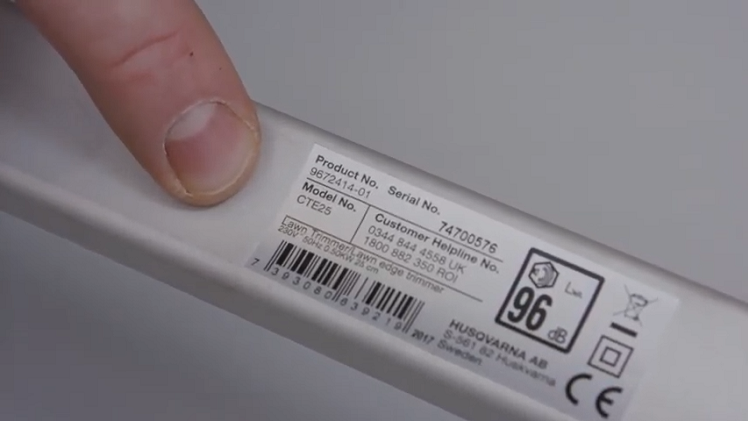 Step 2: Removing the old spool
Once you're ready to replace the spool, you'll first want to remove the old one. The spool is located underneath the grass trimmer. To remove it, simply push in the tabs on either side and pull out.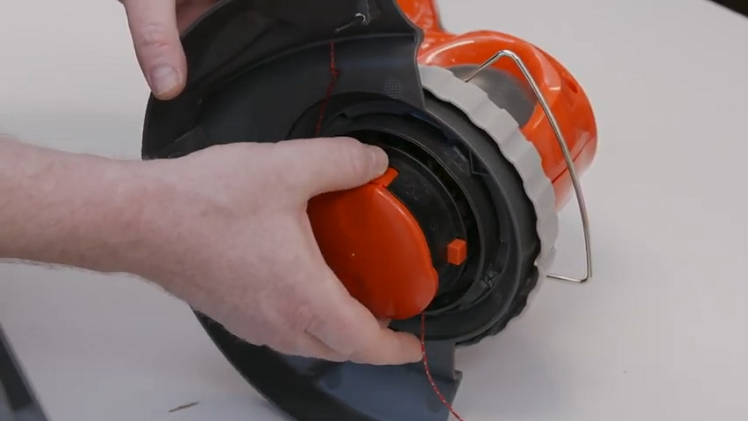 Step 3: Fitting the new spool
To fit the new spool, push the spool's tabs in and then click it into place.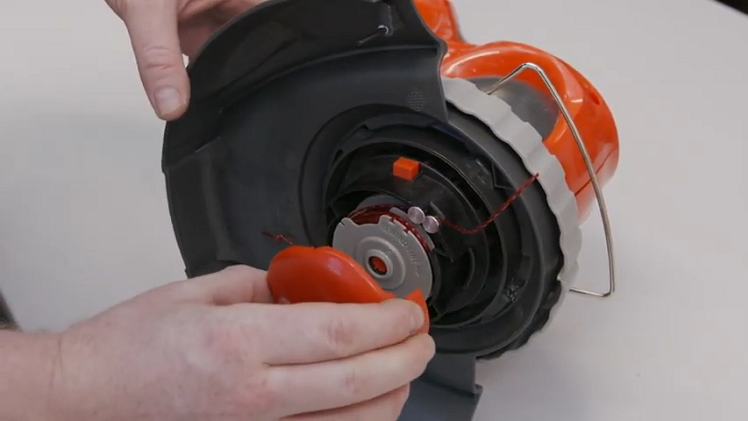 And it's as simple as that! Hopefully, you will now have your spool replaced so you can get back to using your Flymo trimmer as usual.
Caring for your grass trimmer
Grass trimmers can get dirty quite quickly, and this can be detrimental to the appliance's overall performance. As such, it's important to make sure you make time to regularly clean yours, especially during spring, summer and times of heavy use.
Should your trimmer develop any further faults, head over to our Trimmers & Garden Vacuums Repair Help & Advice section for more articles on fixing and caring for your appliance. You can also find all the spare parts and accessories you need for your grass trimmer right here on our website.
Don't forget to join our mailing list below to receive exclusive offers and discounts on household appliance spare parts and accessories, as well as tips and advice on fixing and maintaining.