The blade on a Flymo lawnmower can last for some time just by keeping it sharpened. However, over time it can become worn and will need to be replaced. In this article, we will show you how to replace the blade on a Flymo lawnmower and ensure it is working to its best.
How do I know when the blade on my lawnmower needs replacing?
You should inspect your blades before your first cut of the season and then regularly to see if they need sharpening, oiling or replacing. If the blades have any nicks, dents or appear eroded, they will need to be replaced. You can also tell if the blades need replacing by the quality of your lawn. A worn blade will affect the performance of your lawnmower and leave your lawn patchy and uneven.
How to replace a Flymo lawnmower blade step by step
To find out how to fit a new blade on a Flymo lawnmower, take a look at our video or follow the steps below.
Remember, you should always make sure your appliance is switched off and unplugged from the mains before carrying out any work.
Using your Flymo spanner, scrape any debris or build up from the blade so you can easily fit the spanner onto the nut.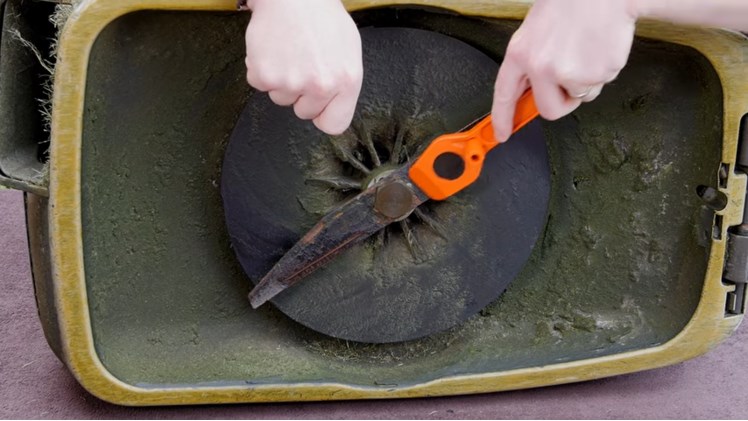 Step 2: Remove the nut and blade
Place a heavy-duty glove on your hand so you can hold the blade in place. If you don't have a glove you can wrap a tea towel around the blade instead. Then, unscrew the nut using the Flymo spanner and lift the blade off.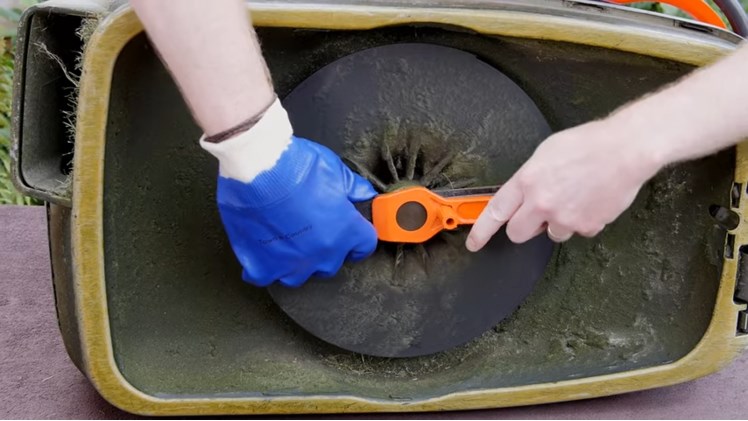 Underneath the blade are a couple of spacers. You can use spacers to adjust the height of the blade so you can cut longer at the beginning of the season and shorter as you cut the lawn more regularly. Although we do advise not to use more than two spacers.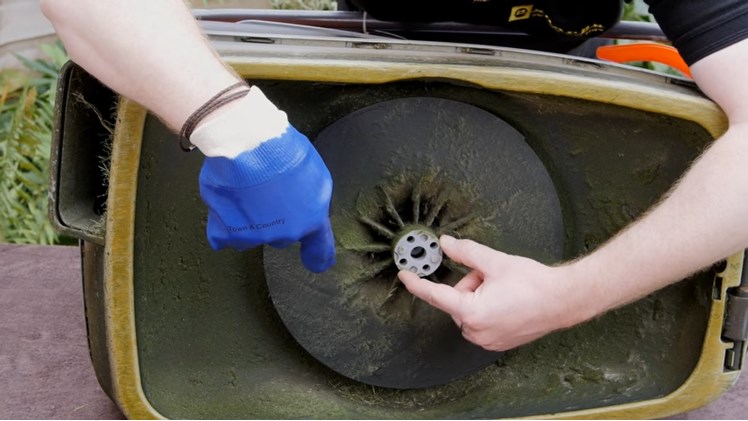 Step 3: Place the blade flat side down
Place the blade onto the lawnmower with the flat side facing downwards towards the grass.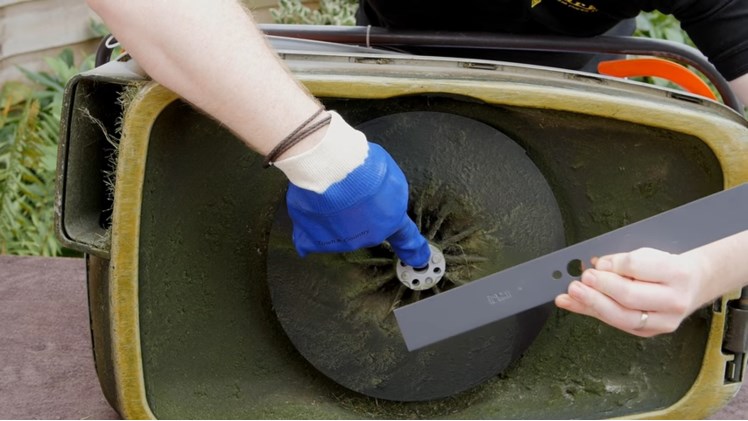 Step 4: Screw the blade into position
Place the screw back onto the blade. Hand screw it on first and then tighten it with the spanner. Try not to overtighten the blade as this can make it very difficult to remove when you need to replace it next.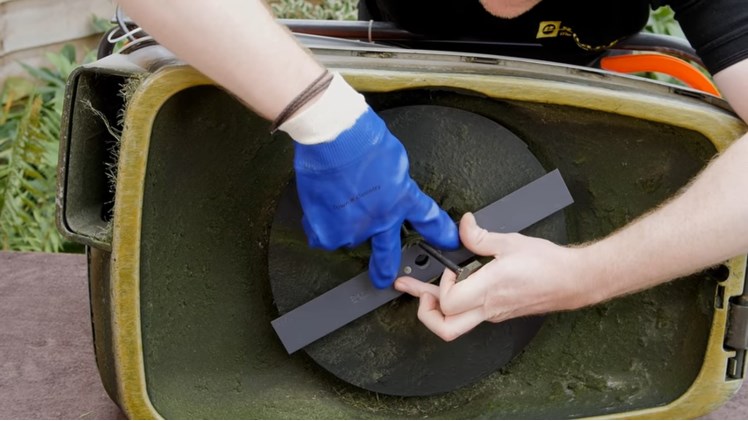 Now your new blade is fitted, your lawnmower should be back up and running and cutting your grass to perfection! Another chore to tackle before you begin using your lawnmower and a couple of times throughout the season is giving it a good clean. Take a look at our article which provides some tip tips and advice on how to clean your lawnmower.
To stay up to date with more fixing and maintenance advice for your lawnmower as well as other garden and household appliances, sign up to our mailing list below.