If your Flymo lawnmower blade has become dull, worn down, dented or broken, it won't be able to do its job properly. This can result in the blade either not cutting your grass at all, or leaving it looking patchy and uneven. Fortunately, you can change your lawnmower blade at home yourself, as long as you know the right steps to take. Read on to learn how to replace a Flymo blade on a Flymo Hover Compact 330 lawnmower and get your appliance back into shape.
How to replace a Flymo blade on a Flymo Hover Compact 330 lawnmower
Let's get to work! To learn how to replace a Flymo blade on a Flymo Hover Compact 330 lawnmower, simply watch the video or read our step by step guide below.
Remember, you should always make sure your appliance is switched off and unplugged from the mains before carrying out any work or replacements.
Before starting this replacement, you'll need to make sure you have the correct replacement lawnmower blades at hand. For this, you will need to know your lawnmower's product number and model number to make sure you purchase the right blades for your particular appliance. Both of these numbers can be found on the information sticker which is usually located on the back of the machine and may consist of a series of numbers, letters and symbols such as hyphens (-) and slashes (/). If you can't find it here, take a look at our article on where to find the model number on your lawnmower.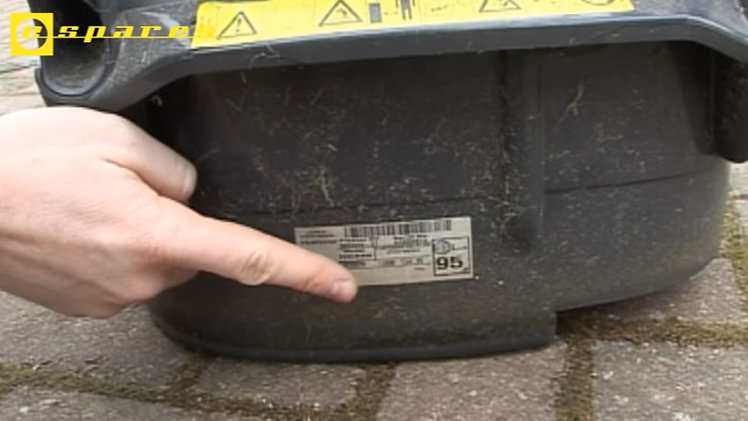 Step 1: Remove the holding nut
To begin the replacement, remove the holding nut that keeps the blade in place. This nut is in the centre of the blade and can be unscrewed using the special Flymo nut tool that comes with your lawnmower. Hold the blade in place while you do this but be sure to use heavy-duty gloves or a tea towel to protect your hands.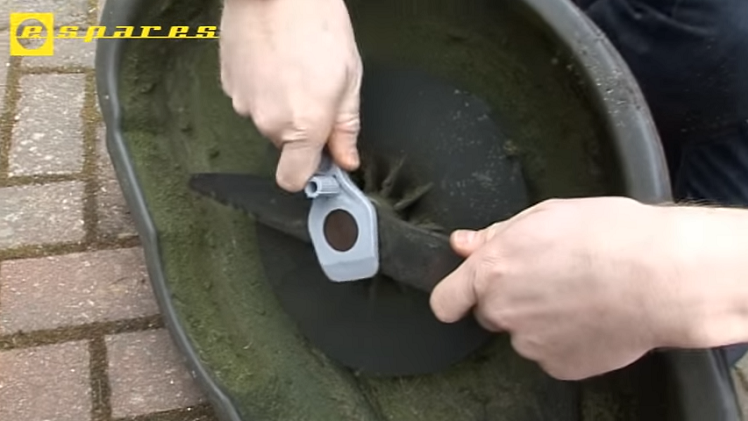 Step 2: Add spacers if necessary
Before replacing the blade, you can also add spacers to the slot where the holding nut fits the blade to the lawnmower. Spacers are used to adjust the height of the blade, so you can add and remove these depending on how short you want your lawnmower to cut your grass. The more spacers you have, the shorter your grass will be. However, we recommend that you don't use any more than two spacers.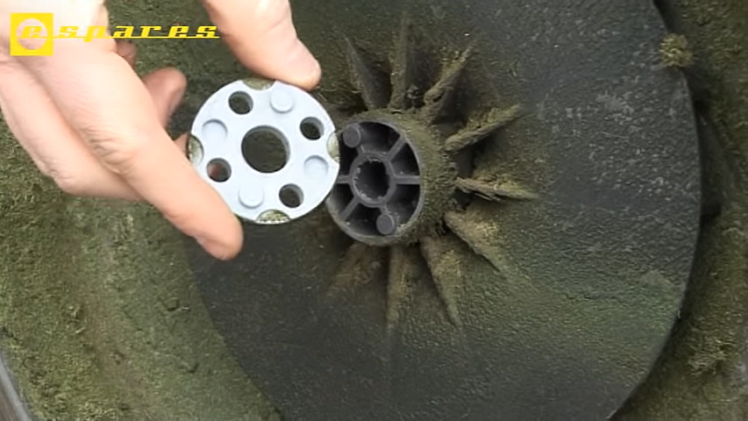 Step 3: Position the new blade correctly
When fitting your new blade, it's important to make sure it's positioned the right way around. On the blade, you will be able to see a marking that says 'grass side'. This is the side that should be facing downwards towards the grass.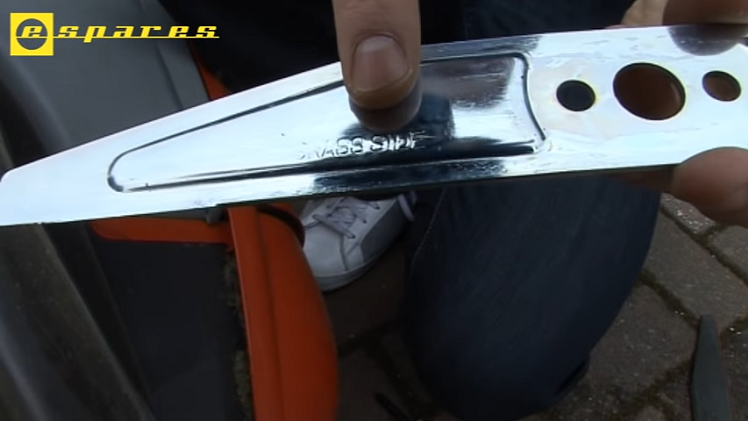 Step 4: Fitting the new blade
To fit the new blade, slot it into place over the spacer holes in the right position. Then secure it in place by refitting the holding nut tightly with the Flymo nut tool. Try not to overtighten the blade as this can make it hard to remove the next time you need to replace the blade.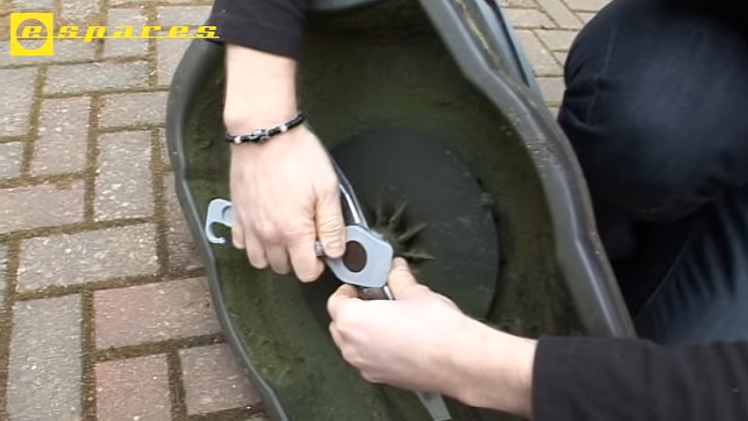 And that's all there is to replacing the Flymo blade on a Flymo Hover Compact 330 lawnmower! Your mower should now be cutting your grass properly once more.
Now that you have the blade replaced, you should also make sure you're cleaning your lawnmower whenever necessary. For the best performance, your lawnmower should be cleaned at the beginning of the mowing season and a few times throughout the spring and summer months, depending on how much you use it. Head over to our article on how to clean your lawnmower for a guide on keeping your lawnmower spick and span.
Before you go, don't forget to also sign up to our mailing list below for exclusive discounts, more appliance care advice and all other things eSpares.