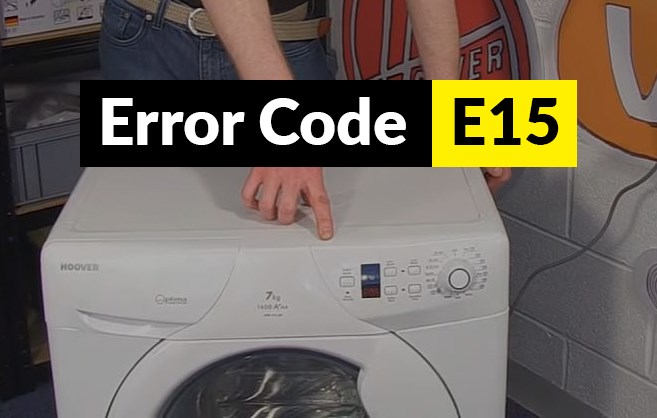 Hoover washing machines display error codes to help us narrow down the cause of faults. When E15 is displayed on the washing machine control panel, or there's an LED that is blinking fifteen times between pauses then repeating, this relates to a specific error. Error E15 indicates your washing machine has a corrupted or incorrectly programmed control board.
Different number code being displayed? See our full list of Hoover washing machine error codes.
How to Diagnose and Fix Fault Code E15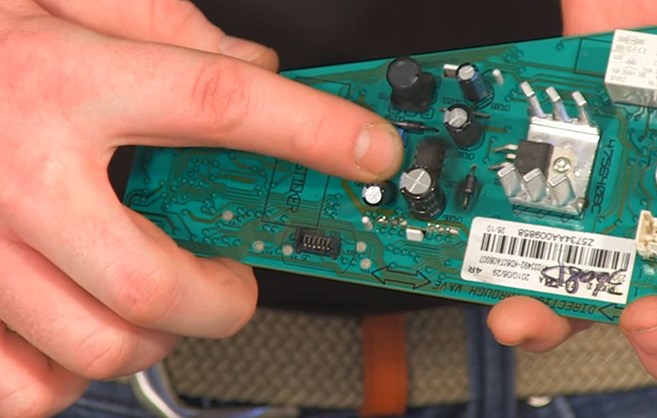 Control board programming requires specialist equipment so is unfortunately not really suited to a DIY repair. Having said that, there could be a quick fix for this problem.
Try:
Switching off and unplugging the machine.
Waiting five minutes.
Switching it back on again.
Yes, the old "turn it off and on again" trick really can work sometimes in this situation. However, if the E15 fault code is stubborn and is still displaying, you'll need to enlist the help of a professional engineer for the fix.
In these cases, we recommend Repaircare. They offer:
A fixed price quote – all parts included
Local engineers across the UK
Polite and efficient service from fully qualified and experienced professionals.
You can easily contact them by ringing 0844 557 9571 or click here to get an instant quote online.