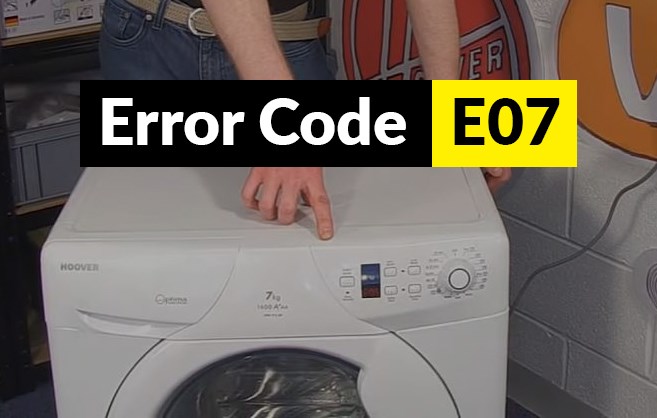 Confused at what the strange code or flashing LED on your Hoover washing machine display means? If you can see E07 displayed or an LED blinks seven times before pausing and repeating then your machine has encountered a fault. Error code E07 means there is a problem with either the washing machine door lock, or the motor. (In some models error code E01 will be displayed if there is a door lock fault.)
Different number code being displayed? See our full list of Hoover washing machine error codes.
How to Diagnose and Fix Fault Code E07
Find out the cause of your E07 error code appearing and solve the problem with the following actions:
Safety First! Please make sure that you've switched off your appliance and disconnected it from the mains before beginning any repair.
Spin the drum – if it makes a squealing or buzzing noise investigate the motor and the wiring to it.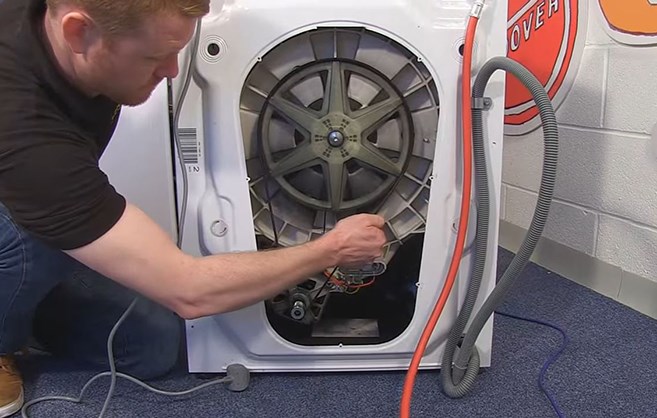 If you suspect the door lock is the problem check it, and the wiring and connections to it.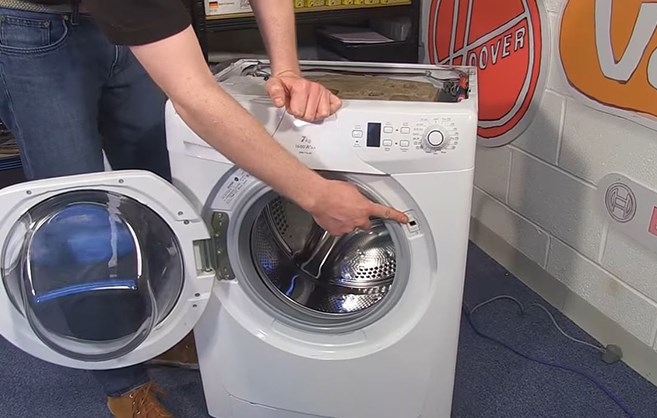 You may need to replace parts in the motor or the door lock to solve the issue, but once the problem area has been addressed you should no longer see the error message when you turn your appliance back on and your washing machine should run normally.
Not sure where to start? If you'd prefer to leave the repair to a professional engineer instead we recommend Repaircare.
They offer:
A fixed price quote – all parts included
Local engineers across the UK
Polite and efficient service from fully qualified and experienced professionals