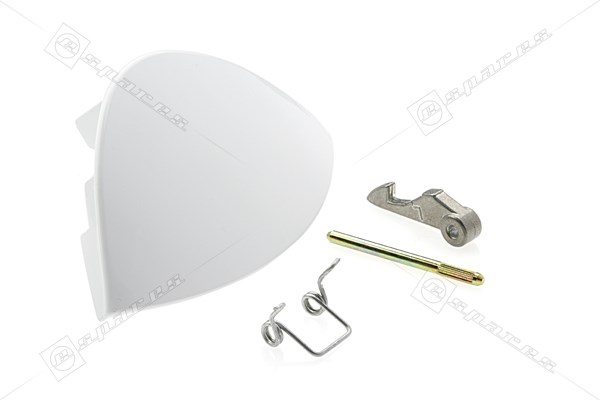 eSpares customers have spoken and they've requested instructions for the Indesit washing machine door handle kit. Please note that these instructions are specific to Indesit part number C00075323.
How to Fit the Indesit Washing Machine Door Handle Kit
Open the washing machine door.
Remove the screws on the inner side of the door that secure the outer door trim. With these removed you'll now be able to access the handle fittings.

**HANDY TIP** If you have a digital camera, you could now take a picture of how the hinge parts fit in the door. This will come in handy later to refer to when fitting your new hinge.
Using pliers, gently ease and slide the pin out of hinge mechanism. The hook can be removed now too.
Remove the spring from its position in the handle, again using pliers to gently ease it out. The handle will now come free. Please, please be careful when removing the pin and spring, they can be stiff and can cause injury!
Reverse these steps to fit the new hinge, while being extra careful. Make sure the hook fits in the right way round - if it isn't the door won't close properly - this is where a photo comes in really handy.
**HANDY TIP** Try closing the door before you have screwed the door trims back in - just clip them together, so if the lock doesn't work you can easily access it again.