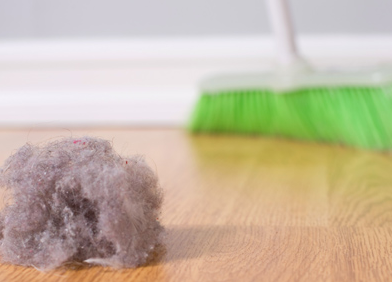 There's no hiding from the fact that dust mites are unpleasant. They're microscopic bugs which feed on dead skin cells, as such they thrive in warm and humid conditions, which is why they love sharing your home with you – particularly your bedding and soft furnishings.
Although dust mites are fundamentally non-threatening, their by-products are considered allergens and can trigger asthma attacks, breathing difficulty and eczema. Luckily, below we've compiled some advice to help you control the dust mite population in your home.
Vacuum Frequently:
Try vacuuming with cleaning solutions designed to curb dust mite populations.
Maintain your vacuum properly - change your vacuum bags and its filters as recommended by the manufacturer. If you're losing suction, check what's blocking the flow of air. At eSpares we stock a wide range of vacuum cleaner spare parts and accessories to help you keep your vacuum working to its full potential.
Buy vacuum models that feature HEPA grade filters if you have an allergy or any asthma sufferers in your home.
Don't Let the Bed Bugs Bite:
Dust mites want to get in your bed and stay there, due to the heat offered and the readily-available food. The average mattress is home to over 2 million dust mites. For severe sufferers there are mattresses designed to keep mite populations low, but these basic tips should help:
Invest in machine-washable bedding, including a mattress cover, and wash your bedding at least once a week at 60° or higher – while it's in the wash, vacuum your mattress and surrounding areas.
Flip your mattress regularly.
Keep heat and humidity in your bedroom low by leaving a window open.
Remember to keep your pet's bedding tidy too.
Get In Their Personal Space:
By knowing where dust mites like to hide, you can significantly reduce their population in your home:
Minimise heat and moisture levels in your home - open windows while cooking and bathing, or invest in a dehumidifier.
Dust mites love stuffed animal toys. Launder the ones that you can at a high heat. Those that you can't, freeze overnight to kill off any mites and then wash at a low temperature.
De-clutter your home as much as you can – anything that collects dust isn't doing your allergies or asthma any favours.
If you suffer from severe reactions to dust mites, it may be wise to get rid of all carpeting in your home.