A damaged or clogged filter can be a massive hindrance to your Dyson vacuum's ability to do its job. Read on to learn how to clean and replace the filter on a Dyson handheld stick vacuum step by step.
Keeping your vacuum cleaner filter clean
Keeping your vacuum cleaner filter clean is vital for your machine's overall performance. If your vacuum cleaner isn't picking up dirt as well as it should, your vacuum cleaner filter may just be in need of a good clean. To keep your vacuum cleaner working efficiently, you should try to clean the filter at least once a month.
Before you begin, make sure your Dyson vacuum cleaner is switched off and fully disconnected from the mains.
How to clean your Dyson handheld stick vacuum filter - step-by-step
Now, let's get started. To remove, clean or replace your Dyson handheld stick vacuum filter, simply follow the how-to video or the step by step guide below.
Step 1: Remove the filter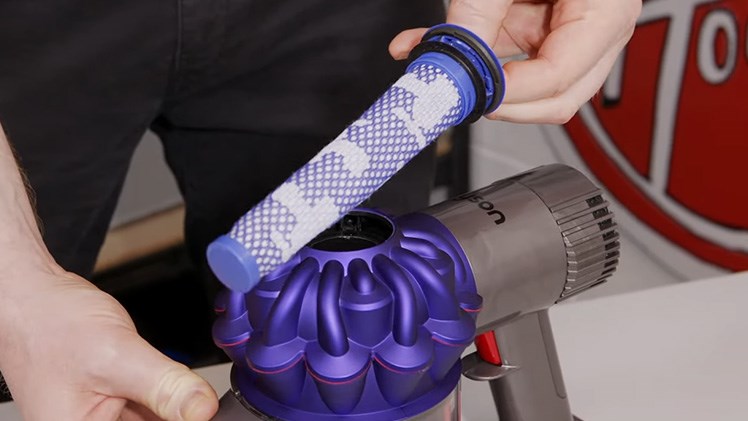 The single washable filter on a Dyson handheld stick vacuum cleaner is located on top of the cyclone. To remove it, simply hold the small bump on the end of the filter and pull upwards.
If at this point you notice the filter is damaged you'll need to replace it with a new one to stop dust and debris from entering the vacuum cleaner motor and causing damage. Choose the replacement filter to fit your Dyson machine and simply slide the new filter back into the same place.
Step 2: Cleaning the filter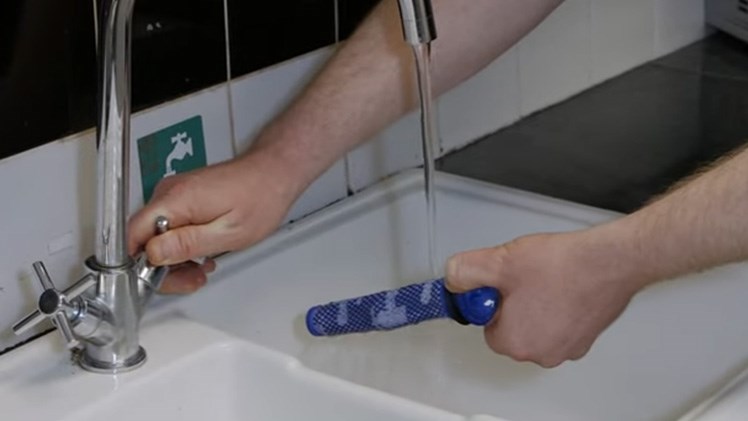 If your current filter is intact but just needs a good clean, simply run it under a cold tap until the water runs clear. Don't use a dishwasher or washing machine to clean your filter as this can damage it.
Step 3: Wringing out the filter
Once the filter is clean, ring it out as much as you can to get rid of any excess water.
Step 4: Drying the filter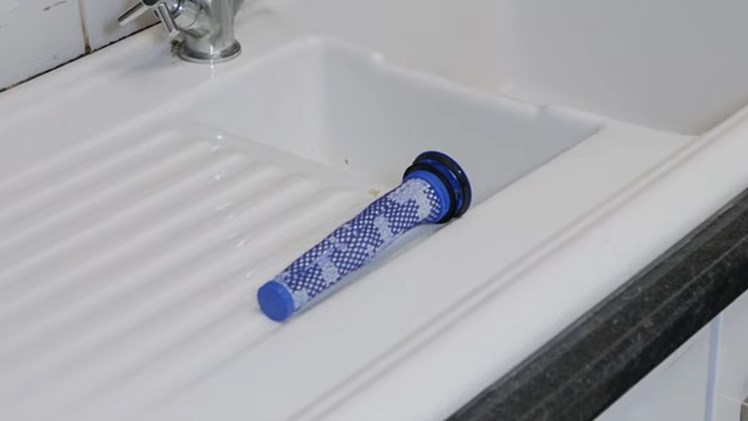 To dry the filter, simply place it down to air for at least 24 hours until it has dried out completely. When drying a filter, you shouldn't use a tumble dryer, naked flame, oven or microwave. Again, this is to avoid any damage to the filter. Make sure the filter is completely dry before replacing it.
Step 5: Replacing the filter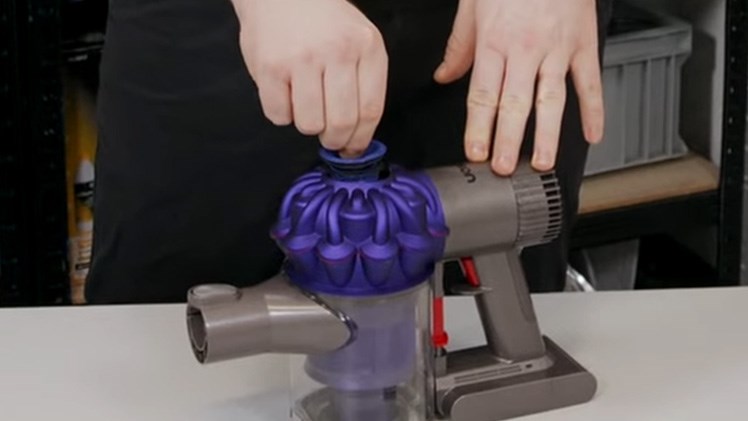 To replace the filter, simply slot it back into the same place you pulled it from.
And there you have it - in just a few easy steps you can either clean or replace the filter on your Dyson handheld stick vacuum. We hope this has helped you get your vacuum cleaner running to its full capacity again.
If you're in need of any additional spare parts for your Dyson vacuum cleaner, you can find them on the Dyson Vacuum Cleaner Spares section of our online shop.
While you're here, don't forget to also sign up to our mailing list below to receive exclusive offers and discounts on household appliance spare parts and accessories, as well as tips and advice on fixing and maintaining.