Your lawnmower is subject to dirt and debris every time you use it and a clogged motor or dirty vent can increase the risk of overheating – leading to the motor becoming damaged. By keeping the motor clean you'll be extending its working life, and no one likes throwing away a mower before its time.
Safety first: always unplug electric mowers before repairing, and keep the mains plug beside you so no-one can inadvertently reconnect the power supply. You should also wear safety gloves while working with blades.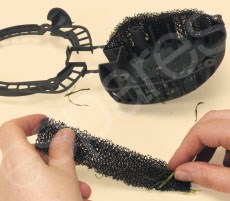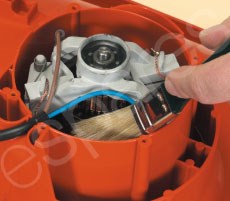 Unplug the mower and clean the motor housing and vents with a stiff brush.
Undo the retaining screws and lift off the housing.
Remove the foam filters from the housing and gently clear away dried grass cuttings with your fingers or a soft brush.
Dust around the inside of the motor with an old paintbrush and inspect the housing for visible faults or bad connections.
Tighten any loose connections, apply lubricant (if indicated in your manual) and refit the filters and housing.
If any of the lawnmower components are cracked or broken it's easy to find a replacement in our huge selection of lawnmower spares.
The information provided should be used as a guide only, eSpares accept no liability for any problems faced whilst attempting to carry out the repair. If you're in any doubt about repairing your appliance, contact a qualified engineer.