Pressure Washer Maintenance Guide
Published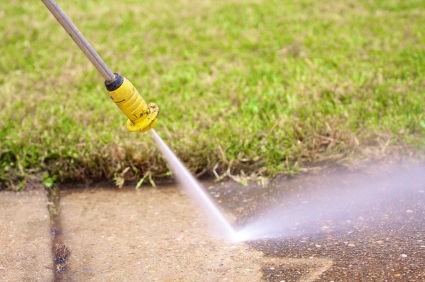 Taking care of your pressure washer will prolong its life and keep it running smoothly. Performing a bit of simple routine maintenance on a regular basis can also help you avoid bigger problems in the future.
Before and during use
Water components
Before use, always check the inlet filter for dirt and debris.
Look to see if the nozzle is blocked by dirt or grit.
Connect the water supply hose and, without the lance attached, squeeze the trigger gun to run water through your pressure washer until the water flow is constant. Then plug in to the electric supply.
Unless you're drawing water from an open water source such as a water bucket, always have a minimum of 10 metres (25 feet) of uncoiled hose between the water tap and your machine. The internal diameter of the feed water hose should be around 12mm (1/2").
Water regulations require the use of a back-flow preventer valve at the tap end of the supply hose. Only use a full flow connector to connect the hose to the machine.
Electrical components
Always fully uncoil any extension lead during use.
Use a Residual Current Device or RCD whenever you use electrical appliances outside - they protect you against electrocution and fires caused by electrical faults.
Never use defective electrical connections or extension cables. If any cable is damaged, don't use the appliance until you replace the cable.
Never touch the mains plug or socket with wet hands.
Make sure the connection between the connection line and extension cable never lies in water.
After each use
Wipe down the machine casing.
Every month
Check connections for wear or water damage - make sure that hoses, pipes and connectors are in good condition.
Check flex and plug.
Clean the nozzle to keep water flow consistent.
Clean the filter regularly to prevent blockages.