How to Change an Oven Door Seal Published 12/03/2007
View all Cooker Door Seals Now »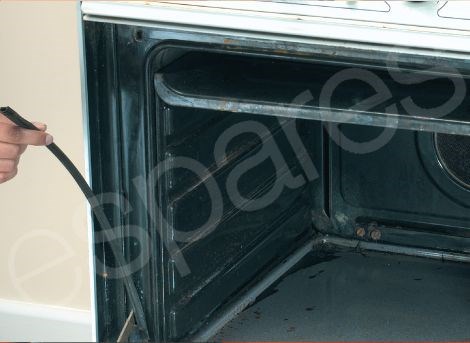 If hot air is escaping from your oven, and possibly even melting your cooker's control knobs, you may have a worn out
door seal
. A damaged or faulty door gasket makes your oven work harder than it should, reducing the lifetime of the motor and leaving your food unevenly cooked.
Luckily, replacing an oven door gasket is quite easy and can have your oven working like new in no time.
Find your oven's model number and order a genuine spare gasket from eSpares. Universal door seals are available but we recommend that you buy genuine parts if they're available.
Turn off the oven at the mains supply and allow it to cool.
Open the oven door and carefully peel away the worn rubber gasket from the door frame.
Press in the replacement gasket, ensuring that it doesn't have any twists or kinks.